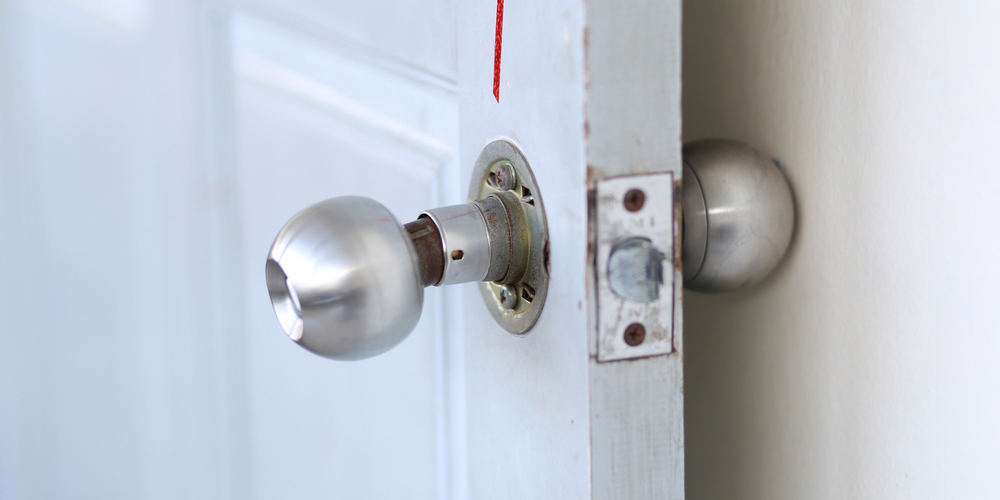 Introduction
In the realm of home security, the door latch is a vital component that plays a crucial role in keeping your property safe and secure. However, over time, door latches can become misaligned due to wear and tear, temperature fluctuations, or even attempted break-ins. When this happens, it's essential to address the issue promptly to ensure that your door can close and lock properly. In this article, we'll explore the importance of adjusting door latch alignment and provide insights into how a Brampton locksmith can assist you in this crucial task.
The Significance of Door Latch Alignment
Before delving into the process of adjusting door latch alignment, it's important to understand why this task is so important. A properly aligned door latch serves several vital functions for your home security and convenience:
Security: The primary purpose of a door latch is to secure your home. When a latch is misaligned, it may not engage correctly, leaving your property vulnerable to unauthorized entry. A securely aligned door latch is a fundamental aspect of your home's defense against intruders.
Ease of Use: A well-aligned door latch ensures that your door opens and closes smoothly. Misaligned latches can make it difficult to close or lock your door, leading to frustration and potential damage to the door frame.
Energy Efficiency: A properly aligned door latch helps maintain the energy efficiency of your home. If your door doesn't close tightly due to latch misalignment, it can allow drafts to enter, causing your heating or cooling system to work harder and increasing energy costs.
Longevity: When a door latch is misaligned and repeatedly forced into position, it can lead to premature wear and tear. Proper alignment helps prolong the lifespan of your door latch and door hardware.
Preventing Costly Repairs: Neglecting latch alignment issues can lead to more extensive problems down the line, potentially requiring costly repairs or replacements. Addressing misalignment promptly can save you money in the long run.
Understanding the Basics of Door Latch Alignment
Now that we've established the importance of door latch alignment, let's dive into the basics of this process. Adjusting door latch alignment involves making precise alterations to ensure that the latch engages with the strike plate smoothly and securely. Here are the fundamental steps involved:
Identify the Issue: The first step is to identify the specific problem with your door latch. Common issues include misalignment vertically, horizontally, or both. You may also notice that the latch doesn't fully extend or retract as it should.
Inspect the Strike Plate: The strike plate is the metal plate attached to the door frame into which the latch engages. Ensure that it is securely fastened and aligned properly. If the strike plate is loose or misaligned, it can contribute to latch issues.
Loosen Screws: Depending on the type of latch and strike plate you have, you may need to loosen the screws that secure them in place. This step allows for adjustments to be made.
Adjust Latch Position: To adjust the latch horizontally or vertically, use a screwdriver or the appropriate tool to move the latch slightly in the desired direction. Test the door's closure and locking mechanisms after each adjustment to ensure that it functions correctly.
Tighten Screws: Once you have achieved the desired alignment, tighten the screws on the latch and strike plate securely. Make sure not to overtighten, as this can cause damage to the door or frame.
Test the Door: After making adjustments and securing the latch and strike plate, test the door's operation. Ensure that it closes and locks smoothly and securely without any excessive force.
Fine-Tune as Needed: If the latch alignment is still not perfect, repeat the adjustment process as necessary until the door operates flawlessly.
Seeking Professional Assistance: Brampton Locksmith Services
While adjusting door latch alignment can be a DIY task for those with some handyman skills, it's not always a straightforward process. In some cases, you may encounter issues that require professional expertise. This is where a skilled Brampton locksmith comes into play. Here's why you might consider hiring a locksmith for latch alignment:
Expertise: Locksmiths are highly trained professionals with extensive knowledge of door hardware and security systems. They have the expertise to quickly diagnose latch alignment issues and provide precise solutions.
Tools and Equipment: Locksmiths have access to specialized tools and equipment that are essential for adjusting latch alignment accurately. They can ensure that the adjustments are made with precision, reducing the risk of damage to your door or frame.
Comprehensive Solutions: A locksmith can not only adjust latch alignment but also assess the overall condition of your door hardware. They can identify any additional issues that may need attention, such as worn-out locks or damaged strike plates, and provide comprehensive solutions.
Time and Convenience: Hiring a locksmith saves you time and effort. They can complete the latch alignment quickly and efficiently, allowing you to focus on other important tasks.
Long-Term Reliability: Professional latch alignment ensures long-term reliability. Locksmiths take into account factors like security, energy efficiency, and durability when making adjustments, providing you with peace of mind.
Conclusion
Door latch alignment is a crucial aspect of home security and convenience. Ensuring that your door latch engages smoothly and securely not only enhances your safety but also prevents costly issues down the line. While some latch alignment problems can be tackled as DIY projects, enlisting the help of a skilled Brampton locksmith is often the wisest choice, particularly for complex or stubborn issues. By relying on a locksmith's expertise, tools, and experience, you can enjoy the benefits of a securely aligned door latch and the peace of mind that your home is well-protected.